Last year may have seen the PES series debut a new game engine, but it's this year's release that feels like a fresh start for the long-running football franchise.
Taking its first plunge on new-gen consoles, PES 2015 launches with a 'FIFA Ultimate Team'-rivalling online mode, bringing the flagging football sim into the modern age.
However, it's the advancements on the pitch that have the biggest impact, as Konami delivers one of the finest footballing experiences since the glory days of PES on the PS2.
Every annual football game claims to have improved shooting, passing and dribbling, but PES 2015 actually delivers on its promises.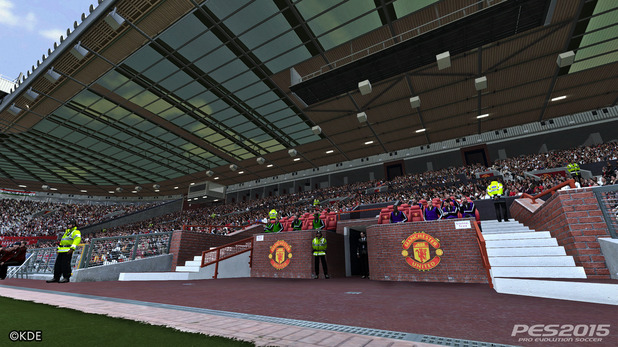 The improved one-touch passing system, for example, gives quick-thinking players the chance to put together beautiful free-flowing moves by anticipating passes before the ball has reached the feet of its intended target.
Slicing, placing and flicking balls past onlooking defenders is incredibly satisfying and within everybody's reach thanks to improved reaction times and smoother animations.
So stylish is the football, in fact, that it's hard not to "do an Arsenal" and try and walk it in the net.
Unless you play as the likes of Messi or Ronaldo, dribbling is less reliant on tricks and street skills, instead focusing on momentum, balance, body shape and individual player behaviours.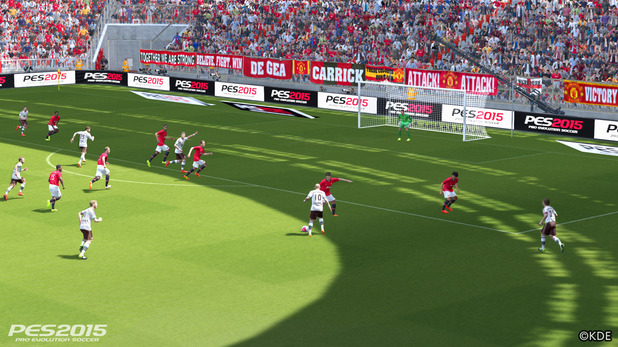 Just like the real thing, most players are unlikely to beat two defenders with a dead ball at their feet, but get a head of steam and you can sometimes just about wiggle through and carve out an opening. It looks and feels much more natural.
Off the ball, improved teammate intelligence means that supporting players are much more likely to make dangerous, darting runs off the shoulder of a defender, and without constantly falling foul of the offside trap.
Reflecting contemporary goalkeeping trends, shot stoppers make a wider range of saves, often beating powerful attempts back into play instead of simply catching everything that comes their way.
It leads to goalmouth action that feels dynamic and spontaneous, not to mention exciting.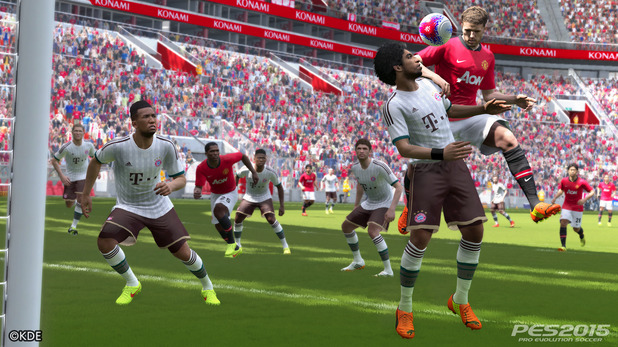 It's early days, but we've also witnessed far fewer mistakes from our goalkeepers, something that has always been a source of great frustration in past games.
The near-perfect on-field action is let down by occasional frame rate issues, although these dips generally only occur for a few moments after kick-off or when returning from a menu screen.
Also, without wishing to sound like a disgruntled manager in a post-match interview, PES 2015's referees are stricter than a Victorian school master.
I've picked up more bans than Luis Suarez, and experienced more penalty heartache than an England World Cup team. Hopefully, this is the sort of thing that can be balanced out in a post-release patch.
A diamond on the pitch where it counts most, PES 2015 continues to be a little rough off it, lacking in presentational polish, especially compared to the TV-style production values found in sports games like NBA 2K15 and FIFA 15.
This lack of presentational love is perhaps best summed up by the recycled commentary of Jim Beglin and Jon Champion, which long-term fans will be able to recite off memory – not that there's much to learn.
Likewise, while the main menu screens feel fresh and modern, delve a little deeper into the Master League and tactics pages, and PES 2015 starts to look dated.
In fact, Master League is really starting to show its age. There's no transfer deadline day and minimal interactions with players and club.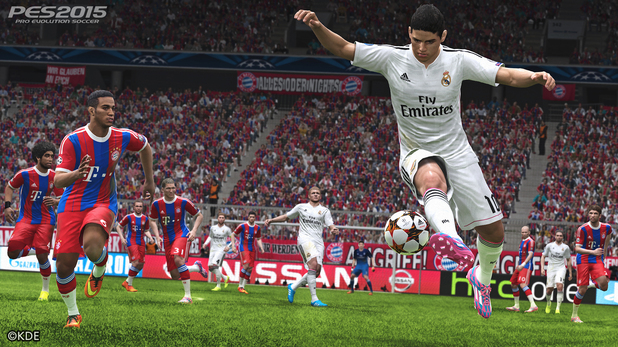 It's still a fantastic single-player mode with bags of depth, just one that's lacking the bells and whistles found in rival managerial modes.
Understandably, Konami appears to have focused its efforts on the brand new myClub online mode, which is a dead ringer for FIFA's 'Ultimate Team'.
It works in largely the same way, with players spending points and coins on random new players, the quality of which is dictated by the agents you use.
The game could do a better job of explaining the intricacies of the new mode, especially with most players likely to be more familiar with FIFA's excellent online offering.
These relatively minor issues aside, taking a gamble on new players and trying to integrate them into your team is a thrilling experience.
It's exactly the kind of game mode that the PES series has been crying out for, and makes up for any deficiencies encountered in Master League.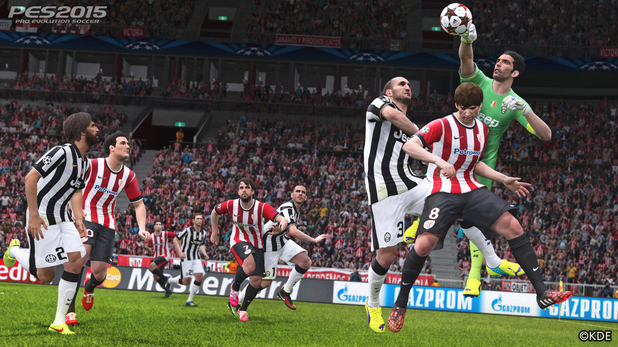 PES 2015 is, however, hurt by a lack of officially licensed English teams, although an edit mode gives users the chance to make changes.
The addition of unofficial Championship teams is another nice touch if you support a lower league team like myself, although you'll notice that the quality of the otherwise excellent player models take a big hit as you descend the leagues.
PES 2015 lacks FIFA 15's match day flair, instead letting its football do the talking.
With exemplary action on the field and a much meatier online mode to get stuck into, football fans are in for a real treat.